Since it is almost 11 o'clock, it's good to check in what are we doing. So far we have about 10 people, participants and mentors together from all different background. It was a bumpy start until we got some ideas out, but finally it's on the way.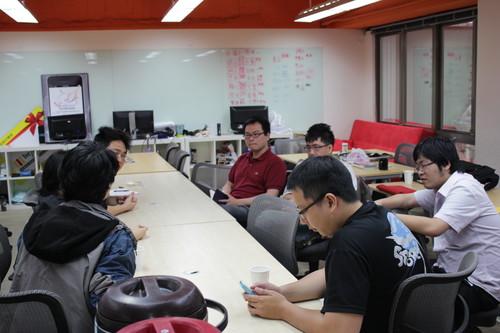 We have 3 teams right now, and since I'm an "outsider", I'm not totally sure of what they all are working on. But a little teaser:
One team is working on better visualization and supervision system for the Taiwanese power grid
Another team has their first adventure into Android development
One more team of mentors are working on a web notification service called SpamMe
I myself are doing a timelapse video of the things, writing this blog, and maybe get my "I thought we were friends" app working finally.
Countdown: 5 hours, 45 minutes